FREE Delivery on Selected Products
Dispatched within 48 hours
100% Safe and secure shopping
Apart from Eye Envy, we have an extensive range of tear stain removers and cover creams.
Topline Kleenface tear stain remover is a very effective treatment for the removal of tear stains.
VIEW PRODUCT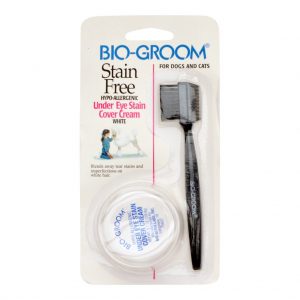 Biogroom Stain Free cream provides excellent cover for stains around the eye area. It comes with an applicator brush.
VIEW PRODUCT
CUSTOMER PROMISE
We strive to provide a fantastic service with a fair price for all of our products. If you need to contact us for any reason, please call us during office hours, or email us, and we will get back to you promptly to help resolve any issue you may have. Please don't worry if you don't hear from us immediately – we are a small, but conscientious
company, and we will contact you as soon as possible. If you would like to leave feedback, please do so as this greatly appreciated. We try not to make any mistakes,but if we do, we apologise and will strive to rectify them.